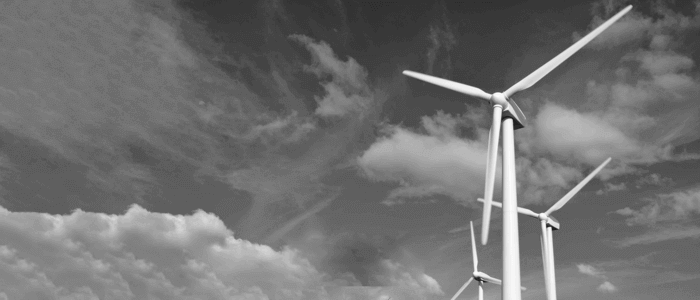 Sustainability at Portfolio level
Dr. Daniel Koller, Head of Investment Team BB Biotech and member of the executive management board at Bellevue Asset Management AG comments as follows:
Our investment process fully implements Bellevue Asset Management's formal ESG investment guidelines and therewith all BB Biotech investments are systematically reviewed for sustainability risks and breaches of elementary human rights (as defined, for example, by UN Global Compact principles). Besides upholding strict exclusion criteria – such as serious controversies that violate universal norms regarding the environment, human rights or good corporate governance – environmental, social and governance factors are integrated into the fundamental analysis of every company through an ESG integration process in which the associated financial risks or opportunities are evaluated with respect to future price development. ESG ratings compiled by the global leading ESG research provider MSCI ESG Research are referenced in this process, all the while exercising the necessary prudence and, in some cases, questioning the ESG score.
BB Biotech's overall ESG score is higher than its benchmark.
MSCI ESG Rating (CCC – AAA)
Bellevue Asset Management endorses the goals of the Paris climate agreement adopted in December 2015 and supports measures to mitigate global warming. Carbon intensity is measured at the portfolio level at least on a quarterly basis and these readings are compared with the relevant investment universe or the respective fund's benchmark.
BB Biotech AG's overall carbon risk is low:
Carbon risk (t CO2E/USD mn sales)
Name
MSCI
ESG Rating
CO2 intensity
(T/USD mn Sales)
Porfolio weight
Moderna
BB
22.2
10.6%
Argenx SE
A
23
8.5%
Ionis Pharmaceuticals
BB
21.9
7.8%
Neurocrine Biosciences
BBB
40.5
6.4%
Vertex Pharmaceuticals
A
2.6
5.7%
Fate Therapeutics
BB
22.9
5.4%
Incyte
BBB
4.3
5.3%
Alnylam Pharmaceuticals
BBB
22.2
4.7%
Intra-Cellular Therapies
A
44.5
4.6%
Arvinas
A
36.4
4.5%
Agios Pharmaceuticals
BBB
23
3.6%
Sage Therapeutics
B
22.2
3.4%
Relay Therapeutics
B
21.9
3.1%
Biogen
AA
7
3.0%
Macrogenics
BBB
23
2.9%
Myovant Sciences
BBB
23
2.4%
Revolution Medicines
BB
23
2.2%
Kezar Life Sciences
n.a
n.a.
2.1%
Crispr Therapeutics
BB
23
1.8%
Essa Pharma
A
23
1.8%
Scholar Rock Holding
BBB
23
1.4%
Radius Health
BB
44.6
1.3%
Exelixis
B
40.5
1.3%
Beam Therapeutics
BBB
-
1.2%
Molecular Templates
n.a.
n.a.
1.1%
Nektar Therapeutics
BBB
40.5
0.9%
Generation Bio Co.
BB
23
0.7%
Mersana Therapeutics
BBB
23
0.6%
Esperion Therapeutics
n.a
n.a.
0.6%
Black Diamond Therapeutics
n.a
n.a.
0.5%
Wave Life Sciences
n.a
n.a.
0.4%
Homology Medicines
A
21
0.2%
Portfolio of BB Biotech
A
23.2
100%
Our portfolio managers are engaged in an active and constructive dialog with the executives and other relevant stakeholders of portfolio companies on environmental, social and governance issues (engagement). Voting rights at annual general meetings of shareholders are actively exercised through proxy voting.
Value-based exclusions
Due to the industry-focused investment strategy of BB Biotech, no investments in companies with business activities in areas that are considered controversial according to prevailing social views are made:
Business area
Revenue threshold
(according to policy)
BB Biotech AG
(as of Dec 31. 2021)
Controversial weapons
0%
0%
Conventional weapons
10%
0%
Thermal coal
5%
0%
Fracking/oil sands
5%
0%
Production of tobacco
5%
0%
Sale of tobacco
20%
0%
Pornography
5%
0%
Gambling
5%
0%
Palm oil
5%
0%
Engagement and responsible stewardship
Our portfolio managers are engaged in an active and constructive dialog with the executives and other relevant stakeholders of portfolio companies on environmental, social and governance issues (engagement). Voting rights at annual general meetings of shareholders are actively exercised through proxy voting.
Responsible investing does not end with the due diligence process and selection of the investee companies; the importance of ongoing engagement with management teams cannot be overstated. Active fund management arguably derives a material proportion of its alpha generation opportunities through the ability to proactively consider and debate potential issues with company management teams and we are pleased to note that the pandemic has not adversely impacted the availability of management teams for regular or ad hoc meetings to discuss such topics.
Bellevue Asset Management and BB Biotech AG's board of directors take our voting obligations very seriously and there are multiple structures in place to ensure that we vote in all shareholder meetings.
Agenda items that we believe could have a material impact on the long-term development of the company (e.g. compensation and incentive schemes, Board composition) will be ex-amined in detail before deciding how to vote. Prior to potential votes against proposed agenda items, we interact with management teams and board or committee members to discuss such topics, assuring our understanding as well as communicating in advance what drives such decisions. Understanding topics such as compensation structures and measures often highlight core strategic views of both board of directors and management team and are important decision metrics to identify alignment between the portfolio companies and BB Biotech's values and views.
Over the last year, we took part at 28 votable meetings (covering 179 resolutions). In general we voted in line with management recommendations with the exception of 8 votes against it. 26 of those meetings were for companies in the USA, one in the Netherlands and one in UK.
Digitalization/artificial intelligence
Groundbreaking successes have already been achieved with artificial intelligence (AI). Both the dynamic changes in the field of informatics and innovations in the field of machine learning (ML) played a role. Of particular interest to BB Biotech are computational/AI supported drug development approaches. Targeted applications span the entire drug development process from preclinical toxicology, pharmacology, clinical trial design to the approval process or even commercialization. Artificial intelligence can be used, for example, to identify more suitable development candidates more quickly and at lower cost.
Case examples being Relay Therapeutics and Moderna:
Relay Therapeutics was built upon unparalleled insights into protein motion and how this dynamic behavior relates to protein function. These insights are driven by the company's Dynamo platform, which integrates an array of leading-edge experimental and computational approaches and enables Relay to effectively drug protein targets that have previously been intractable or inadequately addressed. Two drug candidates are now in clinical trials developed for cancer patients.
Moderna was set out to create an mRNA technology platform that functions very much like an operating system on a computer. It is designed so that it can plug and play interchangeably with different programs. In Moderna's case, the «program» or «app» is the mRNA drug – the unique mRNA sequence that codes for a protein.
Significant efforts from a large dedicated team of scientists and engineers solely focused on advancing the company's platform technology. They are organized around key disciplines and work in an integrated fashion to advance knowledge surrounding mRNA science and solve for challenges that are unique to mRNA drug development. Some of these disciplines include mRNA biology, chemistry, formulation & delivery, bioinformatics and protein engineering. Most importantly, this approach has allowed to develop a highly effective and safe vaccine against SARS-CoV-2, developed in record time being less than one year with hundreds of millions of people vaccinated.
The amount of published data from research and development continues to grow by leaps and bounds. In order to process this analytically as a team, we need better tools and processes on how to deal with the publicly available information and effectively incorporate it into the investment process. In addition, the number of companies using computational processes to develop new, potentially better drugs, as well as more efficient clinical projects and development, is growing rapidly. Here, the know-how helps us to evaluate the processes and capabilities of these potential investment candidates in the best possible way so that they can be increasingly reflected in the portfolio in the future.
Talent and human capital
It is key to us that the companies we are invested in have a strong setup and track record in terms of attracting, developing and keeping talent. In the drug development industry, it is crucial to have the right employees onboard and motivated – and this is an important criterion when we make new investments as well as monitor current investments. In general, our portfolio companies' human capital requirements and talent pool evolves along the different development stages for this industry. Early stage companies often focus more on re-search scientists, followed by building regulatory and clinical development teams as well as manufacturing and quality control expertise over time. Drug development and building out of novel platform technologies, require highly skilled and educated employees that are key to sustain the long investment cycles within this industry. Thus, growth in the talent pool is a positive sign, with higher turnover often a warning signal for investors.