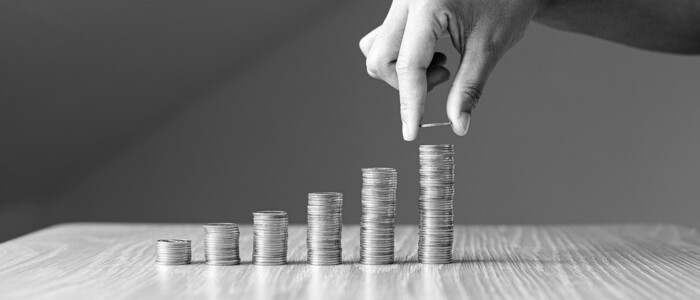 Dividend Policy
Stocks with high dividend yields
Stocks with high dividend yields are usually found in the more defensive sectors of the stock market that have little upside potential. And then there's BB Biotech, the investment company that combines fast growth with a hefty dividend yield.

Since 2013 BB Biotech has a structured payout policy in place designed to give shareholders a return of up to 10% p.a. It consists of the following elements:

BB Biotech intends to continue to propose dividend payments that correspond to a 5% return on the volume weighted average price of its shares in December of the respective fiscal year.

Besides the attractive dividend yield, BB Biotech is also conducting continuous share buybacks of up to 5% of share capital p.a.. Share repurchases will be conducted within defined parameters.
Dividend 2023: CHF 2.85
Shareholders voted in favor of the proposal to pay out a dividend of CHF 2.85 gross per share. Payment will be made on March 29, 2023, the record date is March 28, 2023 and the ex-dividend date is March 27, 2023.
| | |
| --- | --- |
| Annual General Meeting 2023 | 23.03.2023 |
| Ex-dividend date | 27.03.2023 |
| Record date | 28.03.2023 |
| Payment date | 29.03.2023 |
Dividend Development
| | |
| --- | --- |
| Year | Dividend/Cash distribution in CHF |
| 2022 | 3.85 |
| 2021 | 3.60 |
| 2020 | 3.40 |
| 2019 | 3.05 |
| 2018 | 3.30 |
| 2017 | 2.75 |
| 2016 | 2.90 |
| 2015 | 2.32 |
| 2014 | 1.40 |
| 2013 | 0.09 |