Risk Management
Risk management is a highly important element of the overall investment process. We continually monitor the investment risks of each individual portfolio position.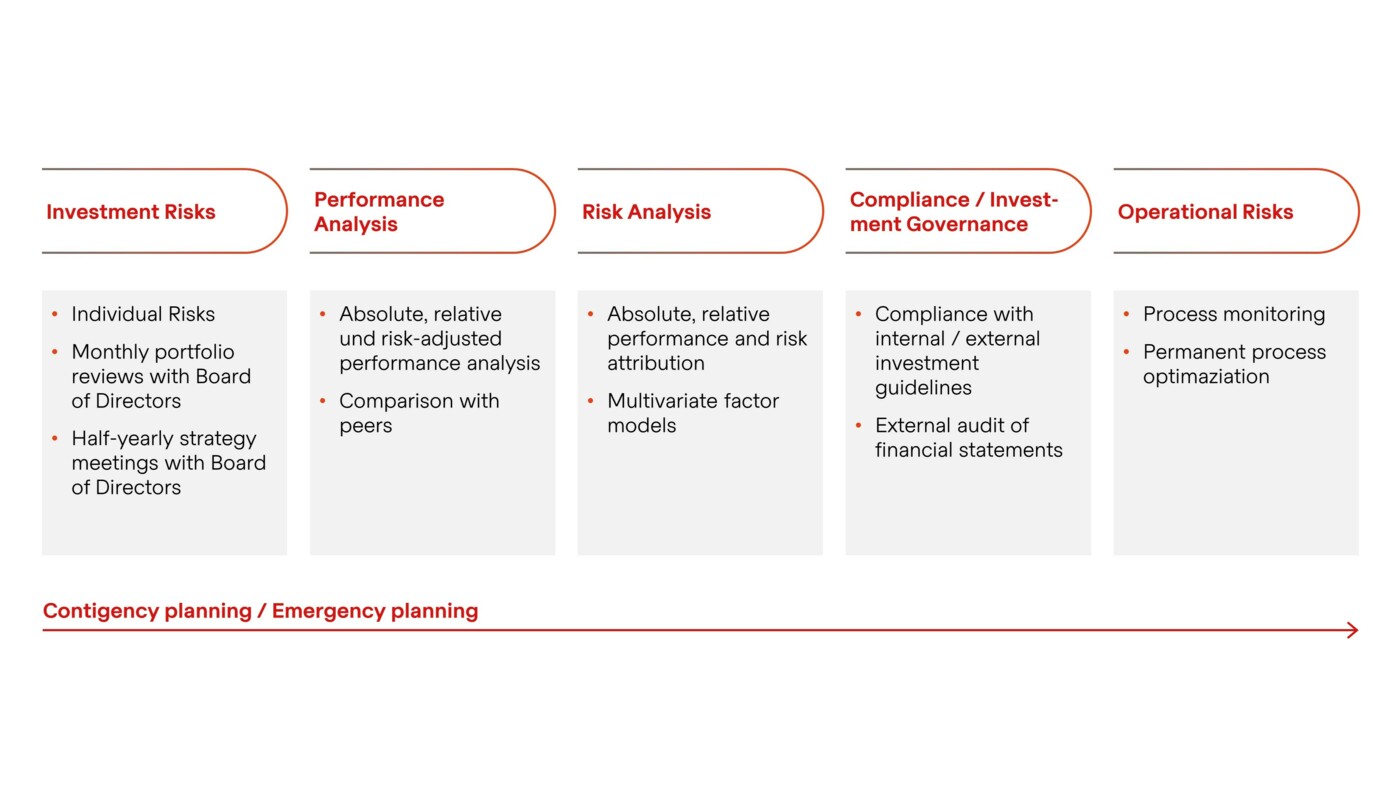 The portfolio management team closely follows the publication of clinical data by portfolio companies, attends medical conferences that will provide important information on the progress of key pipeline projects, thoroughly analyzes company results on a quarterly basis and maintains an active dialog with biotech companies.
The constant exchange of ideas and the review process with the Board of Directors are also part of the overall risk management process.
A team of risk managers, acting independently of the portfolio management team, perform the actual task of risk management and controlling. They use Swissquant and other risk management tools in the performance of their duties, the key objectives of which are listed below:
Performance analysis – ensuring that a competitive performance is achieved relative to competitors
Risk analysis – compiling all risk parameters necessary to elucidate risk and performance contributions
Investment governance – ensuring compliance with external and internal investment guidelines, external auditing of annual financial statements
Operational risk – effective quality control of asset management operations throughout the entire portfolio management value added chain
A business contingency plan ensures that the entire investment process can be maintained even under adverse, unforeseen events.