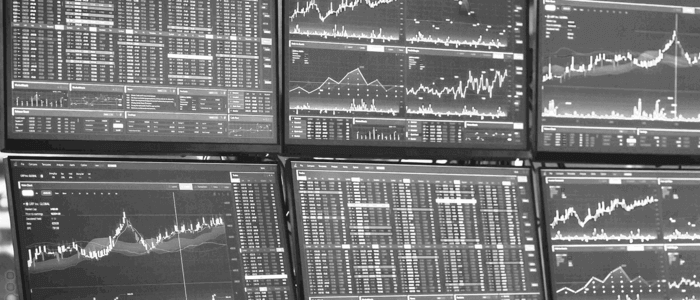 Stock at a glance
Equity story
Since our foundation in 1993, we have offered investors direct access to a select portfolio of promising, fast growing and profitable biotech companies listed on stock markets around the world. Thanks to our strong track record over the years and our systematic strategy and clear focus, we have become one of the world's largest biotech investors.
Biotechnology is one of the most attractive of any sector today with estimated annual growth in the double-digits. Mega trends such as increasing life expectancy and a westernized diet and lifestyle are powerful growth drivers. These mega trends have led to a tremendous increase in healthcare costs, which, in turn, only amplifies the need for more efficient and effective drugs.
Furthermore, many pharmaceutical giants are confronted with deep cuts in revenue streams as a result of patent expirations. They are now purchasing innovative biotech products in an attempt to replenish product pipelines and have been willing to pay top dollar in these deals.
Meanwhile every second drug approved today stems from the labs of a biotech company and many biotech firms have been reporting strong sales and profit growth. The biotech industry has obviously come of age and reached a certain level of maturity.
Facts & Figures
Foundation
November 9, 1993,
Schaffhausen, Switzerland
Issue price adj.
November 15, 1993
CHF 4.75
Official Listing
Switzerland: December 27, 1993
Germany: December 10, 1997
Share structure
CHF 11.08 mn nominal, 55'400'000
registered shares with a par value of
CHF 0.2
Shareholders, free float as at 31/12/22

Institutional and private investors

100% free float

Security number Switzerland
3 838 999
Security number Germany and Italy
A0NFN3
ISIN
CH0038389992
Ticker Bloomberg
Switzerland: BION SW
Germany: BBZA GY
Ticker Reuters
Switzerland: BION.S
Germany: BION.DE
Type / asset class
Investment company / equity
Investment approach
Long only, long term
Index membership
SPI Index
Benchmark
Nasdaq Biotech Index (NBI) TR
Management Fee
All-in-Fee: 1.1% p.a.
Analyst Coverage
| | |
| --- | --- |
| Institute | Analyst |
| Baader Helvea | Leonildo Delgado |
| Edison | Joanne Collins |
| Kepler Cheuvreux | Nicolas Pauillac |
| Marten & Co | Matthew Read |
| Oddo BHF | Oussama Denguir |
| Pareto Securities | Marietta Miemietz |
| SEB | Martin Parkhoi |