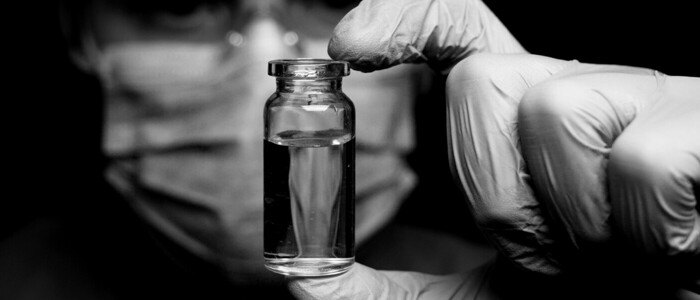 RNA therapies
RNA-based therapeutics act like a kind of biological software that uses a genetic search-and-delete mechanism to block the production of disease-causing proteins. The drugs do this by targeting RNA, the substance that carries the instructions for making and assembling proteins inside our cells. For RNA technologies to work properly, the nucleic acid sequence that forms the molecular basis for the drug must exactly match the RNA instructions for the target protein. To make sure that these RNA instructions are deleted only in the cells that produce a disease-causing protein, some compounds contain an additional molecule that directs the nucleic acid strand to the target cell.
Once it locates the right cell, the drug enters and installs itself automatically. The drug can then delete the RNA instructions for the disease-causing protein without interruption over a period of months. RNA therapeutics are usually formulated as injections. Because of the prolonged effect of the drugs approved so far, they are administered over intervals of several months.
The first approved RNA-based medications rely on two different mechanisms of action to suppress the use of a specific gene for protein production (expression). Antisense technology utilizes short single-stranded nucleic acids, or antisense oligonucleotides, to detect and eliminate disease-causing proteins. Ionis Pharmaceuticals, a US biotech company, is a pioneer in this field and has been a core holding in BB Biotech's portfolio for years.
Small interfering RNA, or siRNA for short, uses double-stranded RNA molecules to silence the function of particular proteins. Our long-term core holding Alnylam Pharmaceuticals has established itself as a pioneer in this field and has launched four products targeting specific rare hereditary diseases.
The therapeutic use of messenger RNA (or mRNA for short), on the other hand, is a different approach that instructs cells to make certain proteins. mRNA technology achieved a major commercial breakthrough with the development and marketing approval of COVID-19 vaccines in less than a year's time. These mRNA vaccines train the body's immune system to detect viral proteins and develop an effective response without actually getting sick.
The two COVID-19 vaccines developed by Moderna and Pfizer/BioNTech established themselves as crucial vaccines in efforts to contain the pandemic thanks to their high efficacy and safety. Moderna is testing another ten mRNA vaccines designed to target a variety of other infectious diseases including flu, RSV, and cytomegalovirus in clinical trials. A total of seven drugs based on antisense and siRNA technology have received marketing approval to date. These products are used to treat various rare diseases, all of which are conditions in which a genetic deficiency or defect in certain enzymes or proteins causes serious and often fatal damage to health. As many as 8000 orphan diseases are thought to exist worldwide. A few hundreds to several ten thousands of people may be affected, depending on the condition.
The approval of the COVID-19 vaccines marked a commercial turning point, establishing mRNA drugs in the market and heralding an expansion of RNA therapeutics for use in conditions with larger patient populations. These products include cardiovascular drugs to lower cholesterol levels or reduce the effects of heart attacks as well as medicines targeting metabolic diseases and organ fibrosis. Applications of mRNA also include cancer treatment, where the aim is to teach the immune system to recognize tumor cells in the body. The markers on tumor cell surfaces may differ from person to person. A personalized mRNA-based cancer vaccine teaches the organism what its own tumor looks like and how to destroy the cancer before it spreads.